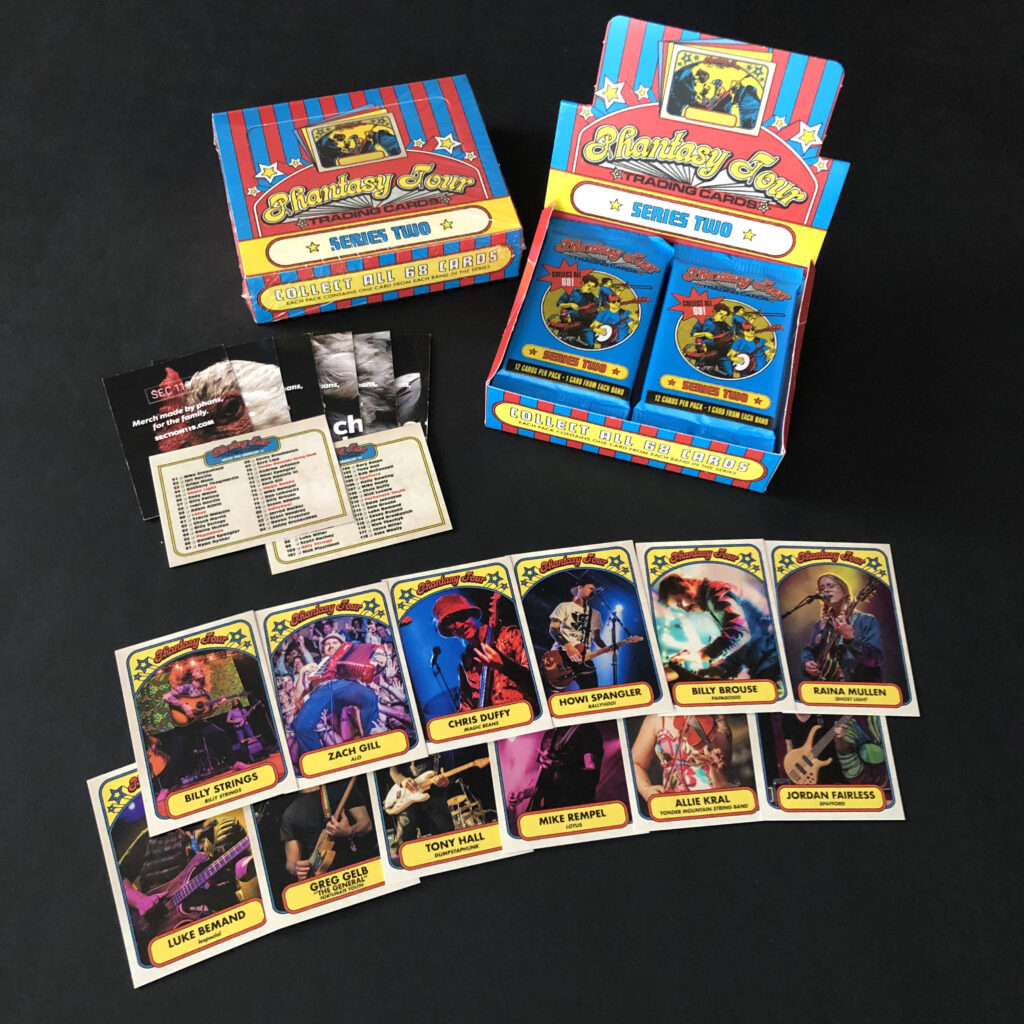 Packs and boxes of Series Two of Phantasy Cards are still available. Series Two features ALO, Ballyhoo!, Billy Strings, Dumpstaphunk, Fortunate Youth, Ghost Light, lespecial, Lotus, Magic Beans, Papadosio, Spafford, and Yonder Mountain String Band. The full series includes a card for each band member as well as a full band card for each band in the series for a total 68 cards to collect. Each pack contains 1 randomly selected card from each band in the series and one of two checklist cards.
About Phantasy Tour Live Music Trading Cards
Phantasy Cards are high quality, officially licensed trading cards featuring the photos and bios of touring musicians and bands. The cards are thoughtfully designed and foil stamped for authenticity. They are sold in randomly sorted packs. Learn more at https://phantasy.cards.