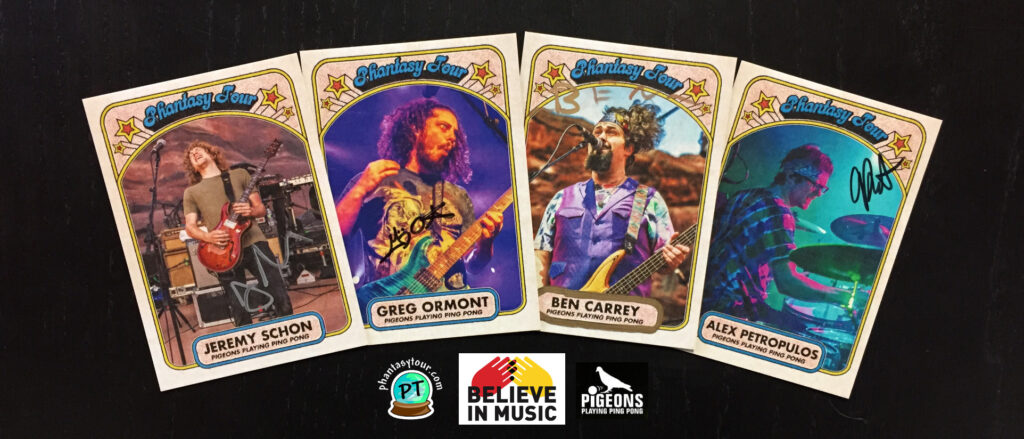 Earlier this week, we drew the winner in our contest for a set of signed Pigeons Playing Ping Pong cards. Congratulations to our winner, Valerie Slacktish.
Fortunately, there's another chance to get your hands on a set of signed PPPP cards. We've teamed up with the band to raffle off a set, with all proceeds benefiting Believe In Music, a non-profit organization providing an innovative music education experience for Baltimore's youth. We hope you'll help this great cause and enter here: https://ptour.me/pppp-cards-raffle
Entries will be accepted through February 28. The drawing will occur on March 1. Good luck!