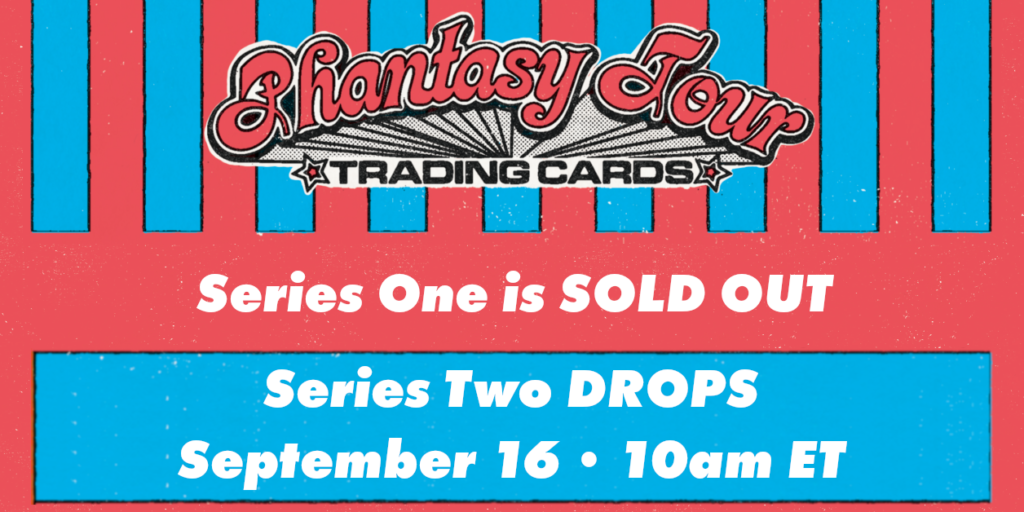 Series One is officially sold out. Series One bands may have some remaining inventory, so check with them if you're still looking. Otherwise, our Facebook Collectors group is a great way to find the cards you're looking for. You can browse the entire Series One collection here.
Series Two will drop on Wednesday, September 16 at 10:00am. At that time, we will reveal the bands in the series and sales will begin exclusively at http://merch.phantasytour.com. The bands in the series will have their own links to the store you can use to specifically support them, so be sure to check their social feeds for their announcement. I expect to begin shipping orders on Monday, September 21. This series features 68 cards from 12 bands. As before, each pack will contain 1 card from each band in the series. Each pack will contain 12 cards (compared to 9 in Series One) and will cost $10 plus shipping. Boxes will contain 12 packs (144 cards) and will cost $120 plus shipping.
About Phantasy Tour Live Music Trading Cards
Phantasy Cards are high quality, collectible trading cards featuring the photos and bios of touring musicians and bands. The cards are thoughtfully designed and foil stamped for authenticity. They are sold in randomly sorted packs. Learn more at https://phantasy.cards.