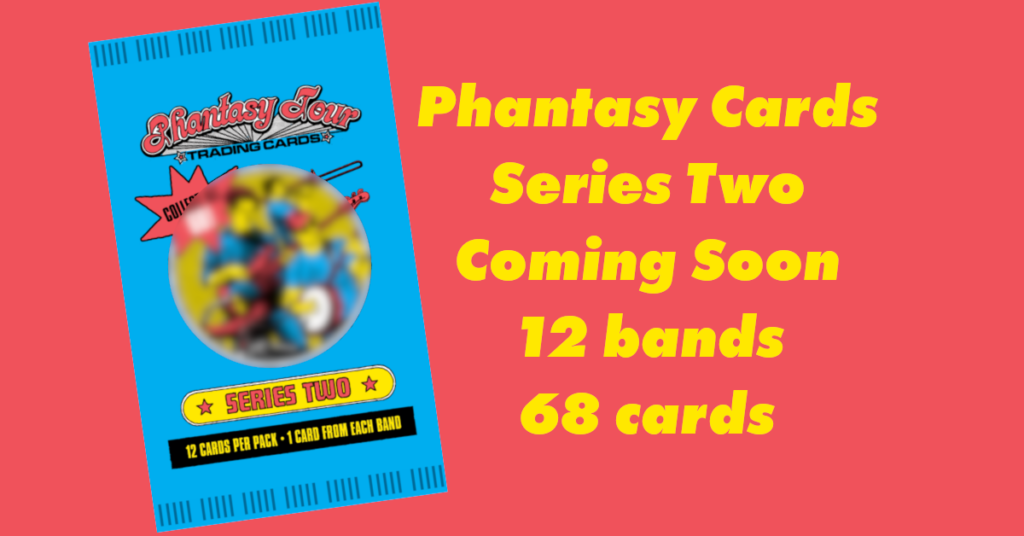 It's hard to believe this is my first blog update since March 11. In the days following my last post, life turned upside down. I was en route to The Disco Biscuits 3-night run at the Philadelphia Fillmore to sell Phantasy Cards at the merch table when news of its cancellation reached me. That was the weekend that live audience concerts virtually shut down indefinitely due to the growing spread of COVID-19. No concerts meant no merch tables, and thus sales of Phantasy Cards moved exclusively online. Thank you for your purchases, feedback and help spreading the word. Your purchases directly support the bands and musicians featured on the cards. I also hope that in some small way, this product is helping to keep the live music experience alive in our hearts as we await the return of concerts.
Series One is almost sold out! At this time, I only have 3 unopened boxes and 15 packs of Series One remaining. Packs and boxes are available at http://merch.phantasytour.com. Bands in the series may have remaining inventory.
I'm pleased to announce that we're putting the finishing touches on Series Two right now. This series will feature 68 musicians from 12 bands. As before, each pack will contain 1 card from each band in the series. We'll soon begin revealing the Series Two bands on our socials, so follow us and stay tuned. Packs and boxes of Series Two will be sold exclusively at http://merch.phantasytour.com. The bands in the series will have their own links to the store you can use to specifically support them.